Girl's Coaching Staff
Janine Tucker, Camp Director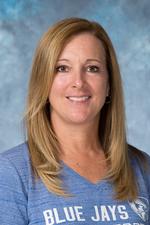 Janine Tucker, a five-time IWLCA Regional Coach of the Year, is the all-time winningest coach at Johns Hopkins with a 271-144 (.653) record in 24 seasons. She took over the Blue Jay women's lacrosse program in August 1993 and successfully guided the program's transition from Division III to Division I without missing a beat. A 1989 graduate of Loyola (MD) and a member of the Greyhound Athletic Hall of Fame, Tucker has led the Blue Jays to double-digit win totals in 19 of her 24 seasons, six NCAA Division I Tournament appearances, three ECAC Division I championship games and four NCAA Division III Tournament appearances. Tucker reached yet another milestone in 2016 as she became the ninth coach in NCAA Division I history to reach 250 wins when JHU beat visiting Marquette, 11-8, on February 12. The win was also the 400th in program history.
Tucker was inducted into the Greater Baltimore Chapter of the U.S. Lacrosse Hall of Fame in January 2003.
She is the director of Tucker Lacrosse, which helps her promote women's lacrosse through camps, clinics and speaking engagements across the country. Tucker co-wrote her first book with Maryalice Yakuchik entitled ´The Baffled Parents' Guide To Coaching Girlís Lacrosse" which was published in 2003. She has since published five more books: "Women's Lacrosse: A Guide for Advanced Players and Coaches" (2008, 2014), "Go to Drills: Developing the Complete Lacrosse Player" (2009), ´Building the Modern Midfielder" (2012), ´Building the Modern Attacker" (2013) and "Building the Modern Defender" (2015). Tucker is also a member of the Positive Coaching Alliance National Board of Advisors as well as the Collegiate Officials Association (COA) and the US Lacrosse Long-term Lacrosse Athlete Development Model Committee.
Tucker is married to John Tucker and they have two sons, Ryan and Devin. Ryan was a four-year standout on the Virginia men's lacrosse team. He is currently teaching and coaching soccer and lacrosse at Norfolk Academy while playing in the MLL for the Chesapeake Bayhawks. Devin, a 2016 graduate of Johns Hopkins, is attending the Carey School of Business pursuing a Global MBA.
Tara Singleton, Associate Head Coach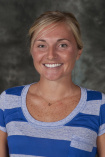 Coach Tara brings a depth of defensive knowledge to our camps! In August 2013, Coach Tara was named Associate Head Coach at Johns Hopkins. She was a four-year letterwinner at Loyola where she started her final two seasons and captained the team as a senior. A Second Team All-American in 2004, Coach Tara led the Greyhounds to four straight NCAA Tournament appearances, two Final Fours and the 2002 Colonial Athletic Association title. As a junior, she led the team in caused turnovers and anchored the nation's top-ranked defense. As a senior, Coach Tara once again led the team in caused turnovers and was among the national leaders in that category as well. She was a member of the US National Developmental Team from 2003-05, a World Cup Team candidate and a member of the US National Elite Team from 2007-08. In January 2015, Coach Tara was inducted into the Greater Baltimore Chapter of the US Lacrosse Hall of Fame.
Steele Stanwick, Assistant Coach

Coach Stanwick, the 2011 Tewaaraton Trophy winner and two-time USILA First Team All-American, joined the Blue Jays' coaching staff after a stellar career at the University of Virginia. Coach Stanwick serves as the Blue Jays' offensive coordinator while overseeing video operations and assisting in recruiting and day-to-day operations of the program. He brings extensive lacrosse knowledge and enthusiasm to our camps!